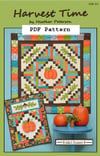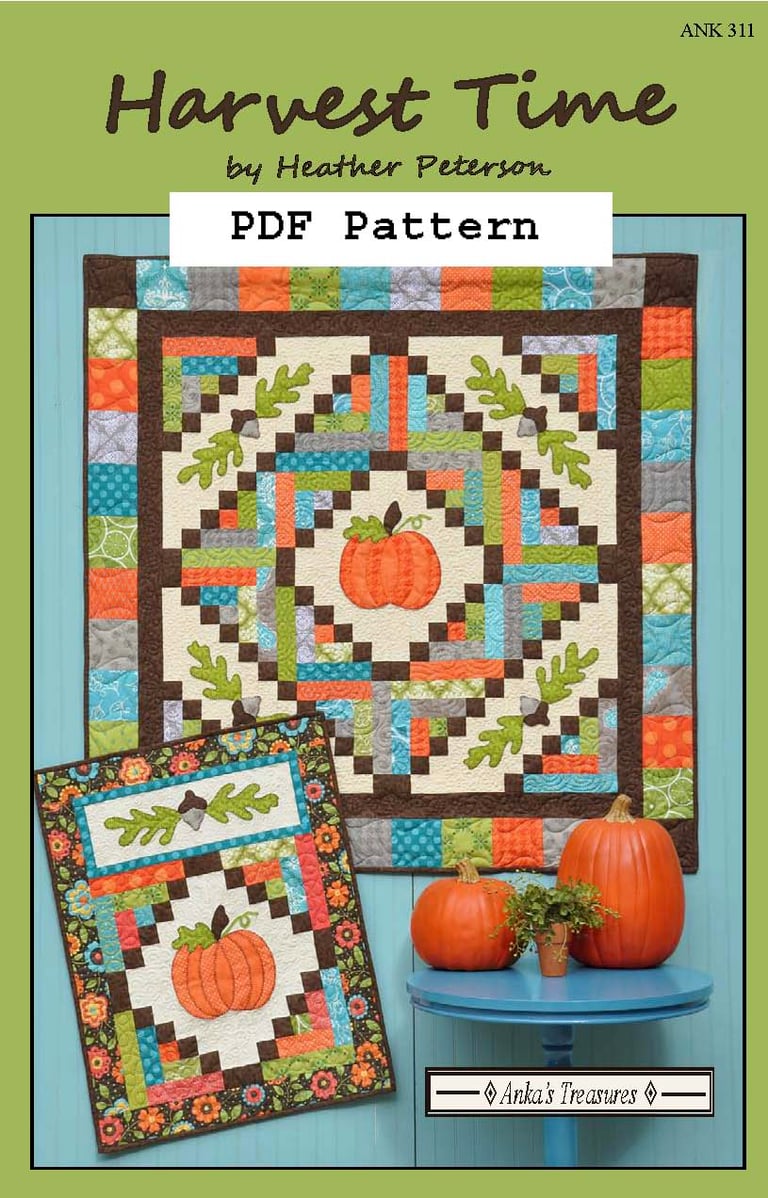 Harvest Time PDF Pattern ANK 311
Harvest Time PDF Pattern - Retail Price $8
Sizes: 22" x 28" and 48" x 48"
Fat Quarter Friendly
We are now offering instant downloads of our PDF patterns, so the pattern will be emailed to you immediately upon checking out.
***Please note that we have had to change the countries that we are able to ship PDF patterns to based on the new VATmoss regulations. If you are from a country that isn't listed and would like to order this pattern, just drop us an email and we can add your country to the list (as long as it isn't in the EU). Our email is: hmulder@wecnet.com. Just let us know which pattern and which country, and we will be happy to add it to the list.