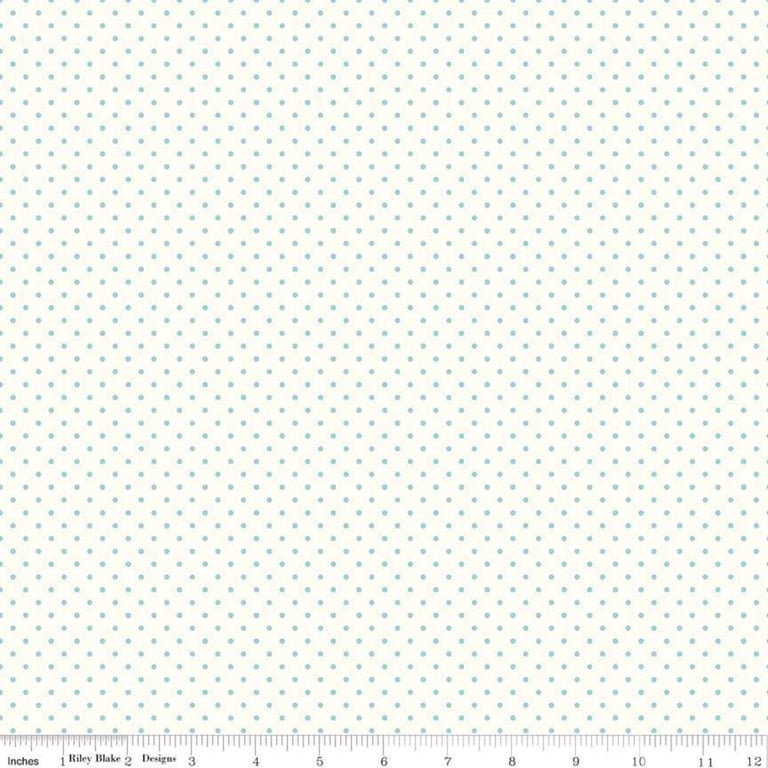 Le Creme Swiss Dot Aqua by Riley Blake Designs
Available in increments of 1/2 yard. When multiple cuts are ordered, they will be cut in one long piece.
***If your shipping fee adds up to be more than the actual shipping fee, you will be refunded the difference. This usually happens when larger quantities ordered, as the site charges a shipping fee for each half yard. If you would prefer to know what the shipping fee will be up front, please drop us an email and let us know what you are interested in purchasing.