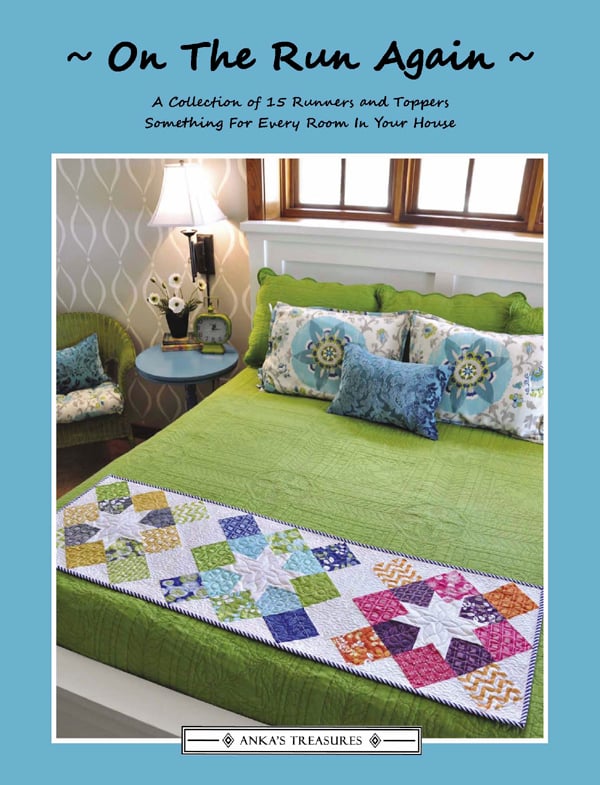 This book is now out of print and only available as a PDF.
28 page book, including 8 beautiful color pages. 15 Runner and Topper patterns included, all designed around your favorite precuts. Something for every room in your house!
Five of the runners in the book use the Creative Grids 60-degree triangle runner (listed under the notions tab on the right side of the page)
***Please note if your total shipping fee adds up to more than the actual shipping fee, you will be refunded the difference. The shipping rates are generally for USPS Parcel Post.